BORTE supplies service of OEM (original equipment manufacturer) and ODM (original design manufacturer) to all the customers.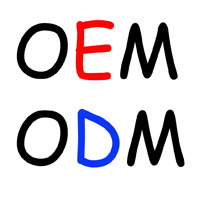 Our Advantage
● With the advantage of strong R&D, design force and rich experience in OEM/ODM service for more than 80 clients all over the world, BORTE can better meet the specific demand of OEM/ODM partners and help them increase their brand value and competitive advantage.
● Offer very flexible MOQ and very short lead time for OEM/ODM orders.
● Strict QC system to provide you with quality and brand assurance.
● Full marketing and technical material available for you in marketing and promotion.
OEM/ODM Procedure
● Customer provides OEM products requirement list or ODM requirements.
● BORTE reviews these requirements and offers the best suitable solution.
● BORTE offers the prices.
● The parties sign the cooperation agreement.
We will take your brand as our own brand !